Subject: Whitney Houston
Date: Tuesday, 18 January 2000 Place: Hawaii
If residents get caught here for the same infraction they can get up get up to 10 years.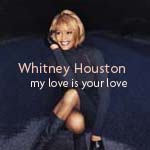 It's an island vacation that's turned into a publicity nightmare for singer Whitney Houston. She was on her way home from a short vacation on the Big Island when she was stopped at a security checkpoint at the Kona airport. During a random check, she was asked to open her bag.
My pot is your pot
Inside they found up to a half an ounce of marijuana. The singing sensation was not detained. She was asked by security to wait for big island police. Instead, her plane was about to leave so she left her purse behind and boarded a United Airlines flight with her family.
Why was she allowed to leave? Turns out, the security officers don't have the authority to detain passengers carrying drugs, only those who are caught with weapons or anyone who breaches security. Big Island police have that power but officers are not regularly stationed at the Kona airport. As for Houston, she free, for now. Police are investigating. They'll hand the case over to prosecutors. They will decide whether to charge the singer with drug possession, a petty misdemeanor. Sources say police will send Houston her purse back without the dope she had tucked inside.
Houston has sold millions of records is one of the world's most successful recording artists. She has also starred in such films as ``The Bodyguard'' and ``Waiting to Exhale.'' She was nominated this month for four Grammy awards for her latest album, ``My Love is Your Love.''
Whitney was a no show at the American Music Awards in Los Angeles Monday night, even though she was nominated for 3 awards. Since the police don't arrest tourists for petty misdemeanors in Hawaii, we doubt if anymore will be heard on the subject.
But if residents get caught for the same infraction they can get up get up to 10 years.
HONOLULU (AP) - Authorities are weighing whether to file drug charges against pop star Whitney Houston, who allegedly was found with half an ounce of marijuana at an airport security checkpoint but boarded her flight before police arrived. Hawaii County Prosecutor Jay Kimura said he would wait for the results of a police investigation before deciding whether to charge the 36-year-old singer. He said the most likely charge would be promoting a detrimental drug, an offense punishable by up to 30 days in jail and a $1,000 fine. Kimura said his office typically does not pursue mainland suspects who are charged with petty misdemeanors such as marijuana possession. But he said Houston could be served with a summons if she ever returns to the islands and could be arrested if she ignores the summons.
Law enforcement officials on the mainland in the US are debating on whether Whitney Houston should be charged with possession of marijuana after she was found to have 15 grams of that Hawaii Boom in her carry-on bag on January 11, but she boarded her plane before police arrived. Prosecutors in Hawaii are waiting for police results before they take any action. "We're all pretty realistic. Everybody has been around long enough to know that those things happen. It's one thing you should never do is carry it! For sure," commented Gloria Estefan at the AMA's this past Monday. Ut-Oh, Looks like Gloria may be making a cut called "Malta En La Casa." (Weed In The House) Translation: smoke your weed at home! :)
Mavis Lorraine Hawaii correspondent
Here's the latest: April 14, 2000
No Charges Filed for Whitney Houston
Recording artist Whitney Houston will not be returning to Hawaii to face drug charges. The Hawaii County Prosecutor's Office has decided not to file marijuana possession charges against Houston.
The pop star was busted earlier this year at Keahole Airport in Kona on the big island. Security guards say they found half an ounce of pot in her bag. Big island prosecutors say they will return the case to police for further investigation. Unless local police turn up new evidence against the 36-year-old Grammy winner, prosecutors say further action against her is unlikely. If charged and convicted, Houston would have faced up to 30 days in jail and a $1,000 fine.