Anti-WTO protesters displayed a giant banner near Seattle's space needle to draw attention to their claim that free trade ideals espoused by the WTO benefit big business at the cost of workers, the environment and communities.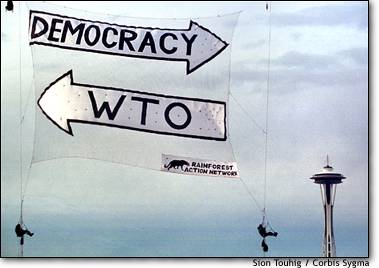 ---
Seattle police officials stand ready with tear gas in hand while protesters head for the convention center where WTO delegates were trying to meet Tuesday.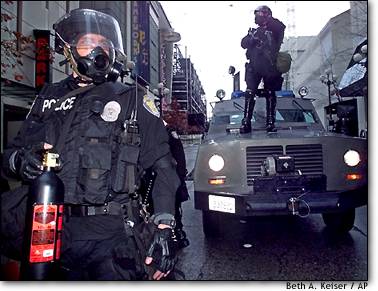 ---
Seattle police spray tear gas at anti-WTO demonstrators Tuesday in a bid to break up the crowds which had disrupted the start of the WTO connference.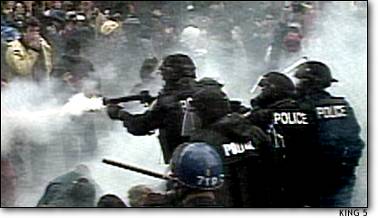 ---
A protester displays a peace sign as another wipes tear gas from his eyes Tuesday in downtown Seattle.